Kappa Kappa Kappa Fraternity, 1986
Item
Title
Kappa Kappa Kappa Fraternity, 1986
Caption
While the Undergraduate Council's resolution did away with frat discriminatory clauses, it also drove a number of frats to separate from their nationals. The resolution did not end discrimination and it would take several generations before racial integration was a reality in Dartmouth's Greek system.
Available Online At
https://libarchive.dartmouth.edu/cdm/ref/collection/photofiles/id/89437
Bibliographic Citation
Kappa Kappa Kappa Fraternity, 1986, Iconography, Icon1647-0875-0000036A, Rauner Special Collections Library.
Item sets
Site pages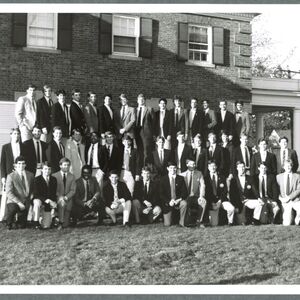 Icon1647-0875-0000036A.jpeg