Sketch of John Ledyard
Item
Caption
John Ledyard was the original Dartmouth outdoorsman. Not happy with his Dartmouth experience, he famously left the College and paddled down the Connecticut River to the sea. From there he joined Captain James Cook's second voyage.
Rights
No Copyright - United States
Bibliographic Citation
Sketch of John Ledyard, Iconography, icon 266, Rauner Special Collections Library.
Item sets
Site pages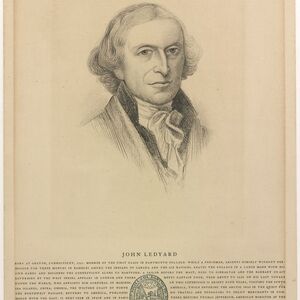 exh250-place_ledyardSketch-001.jpeg