Dickdook Leshon Gnebreet…
Item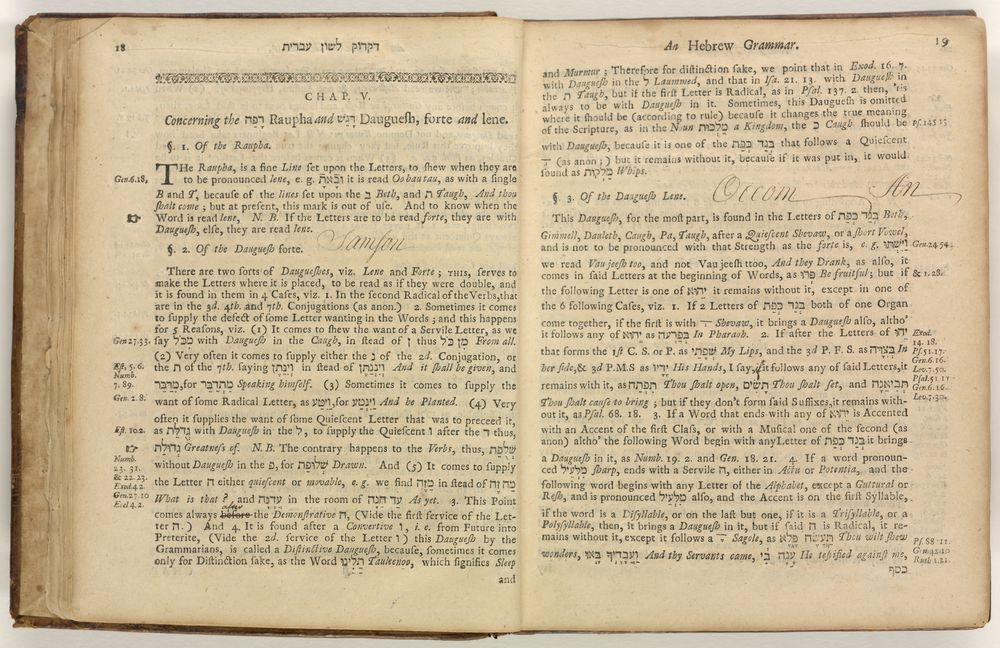 Title

Dickdook Leshon Gnebreet…

Caption

This was Samson Occom's copy of the first Hebrew grammar printed in America. Occom lovingly inscribed his name and identity across the pages. He was Wheelock's star pupil and de-facto co-founder of Dartmouth College.

Place of Publication

Boston

Rights

No Copyright - United States

Bibliographic Citation

Juda Monis, Dickdook Leshon Gnebreet…, 1735, Rare, PJ4566.M7 1735 copy 3, Rauner Special Collections Library.
Site pages