The Aegis
Item
Caption
Foley house not only "sunk" women before Dartmouth went co-ed, they also asserted their independence from what they saw as a doomed Greek system. Foley House is now part of the College's affinity housing system.
Rights
Creative Commons Attribution-NonCommercial License
Rights Holder
Trustees of Dartmouth College
Bibliographic Citation
Dartmouth College, The Aegis, 1971, Rauner Reference, LD1447.A2 1971, Rauner Special Collections Library.
Item sets
Site pages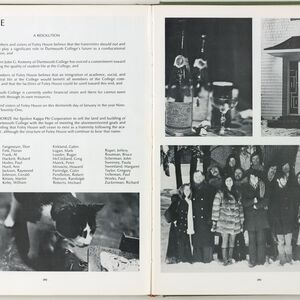 exh250-place_aegis1971-001.jpeg